The 500W Electric Driving Wheel is a cutting-edge, high-performance electric wheel designed to deliver efficient power for a wide range of applications. With its innovative design and exceptional specifications, this product offers unmatched performance and versatility.
Specifications:
Power Output: 500W
Voltage: 48V
Motor Type: Brushless DC
Maximum Speed: 25 mph (40 km/h)
Torque: 40 Nm
Battery Type: Lithium-ion
Battery Capacity: 10 Ah
Charging Time: 4-6 hours
Wheel Size: 26 inches
Weight: 7.5 kg
Manufacturing Features:
High-Quality Materials: The Electric Driving Wheel is crafted from top-grade materials to ensure durability and long-lasting performance.
Advanced Motor Technology: Equipped with a brushless DC motor, it provides efficient power and a smooth riding experience.
Compact Design: Its compact and lightweight design makes it easy to install on a variety of vehicles, such as bicycles and electric scooters.
Intelligent Controller: The included controller offers precise control over speed and power delivery, enhancing user experience.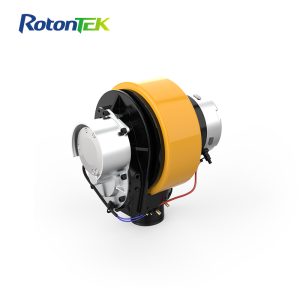 Performance Advantages:
Efficiency: The 500W electric wheel boasts high power efficiency, ensuring that every watt of energy is put to good use.
Smooth Acceleration: With a torque of 40 Nm, it delivers smooth and responsive acceleration, making it ideal for both urban commuting and off-road adventures.
Long Battery Life: The lithium-ion battery offers a substantial capacity of 10 Ah, providing a long-lasting ride on a single charge.
Adaptive Speed Control: The integrated controller allows for adaptive speed control, making it easy to adjust the speed to match your riding conditions.
Low Noise Operation: The brushless DC motor operates quietly, minimizing noise pollution and offering a peaceful ride.
Applications:
The 500W Electric Driving Wheel has a wide range of applications, including:
Electric Bicycles: Upgrade your bicycle to an electric one with ease.
Electric Scooters: Enhance the performance of your electric scooter.
DIY Projects: Perfect for various DIY electric vehicle projects.
Eco-Friendly Transportation: Contribute to a greener environment with this energy-efficient option.
Recreational Vehicles: Use it for electric skateboards, hoverboards, or other personal transporters.
This Electric Driving Wheel from Rotontek is the ideal choice for those seeking efficient, high-performance electric wheel solutions. Its impressive specifications, manufacturing features, and versatile applications make it a valuable addition to any electric vehicle or DIY project. Upgrade your ride and experience the power of the 500W Electric Driving Wheel.